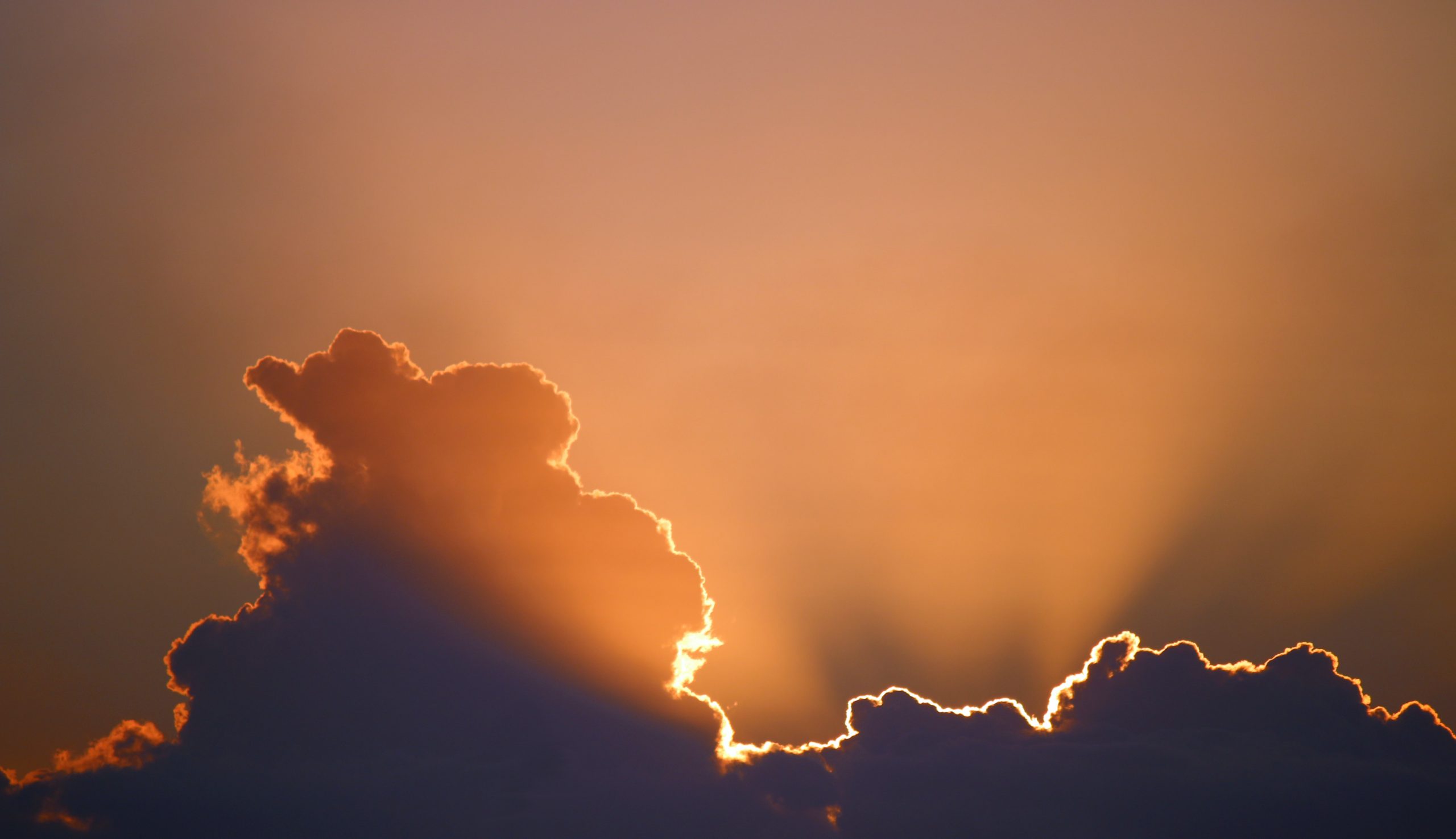 Photo by Marcus Dall Col on Unsplash
Outside the house, reusable masks hang on the clothesline. On the monoblock chair just across the front door, delivery boxes, eco bags, and plastic containers bathe in the afternoon sun after being sprayed with disinfectant. A bar of antibacterial soap placed on the silver, steel washing basin flanking the garden seems to melt in the summer heat. Bottles of alcohol adorn every corner inside the house, standing alongside family pictures, key holders, books, and religious icons; and having become more ubiquitous than the bottles of holy water that are running dry since churches closed. Where office supplies are stored, there is a paper bag full of disposable gloves. From the narrow third floor balcony, a sky bluer than any of that memory can muster. Everywhere is quieter too.
At the start of the lockdown, the wife of a family friend called asking prayers for her husband, Lenny*, who was in the ICU due to acute pneumonia. He was a familiar face in church, a classmate during the weekday, 7:30 a.m. mass. We remembered, of course, but the details of his condition seemed to blur as we frantically adjusted to the community quarantine. There were groceries to be ordered, floors to be mopped clean, door knobs to be disinfected. How were we going to the bank, what with three senior citizens at home, all with underlying conditions? Three days later, the wife, Tita Annie, called again. Tito Lenny was gone. He was just in his fifties. There would be no wake. The funeral will be limited to the immediate family and a priest. We were in shock.
Tita Annie and her eldest were eventually isolated in a hospital. The son, Mark, would become our only contact with the family during their self-quarantine. His mother's health had begun to deteriorate about a week after the funeral. His younger brother would get sick too although less severely. But Mark would reassure us, in messages forwarded by the doctor attending to his mother, that Tita Annie's vital signs were improving. Another week later, and they were moving forward with plans for her to be extubated. We were ecstatic. My parents looked forward to her recovery and returning home to be with her three children. On the day following the planned extubation, my mother saw condolences and messages of grief on Tita's Facebook page. She didn't make it. There would be no wake. There wouldn't even be a funeral.
The stories of people who have lost loved ones to the coronavirus have largely been overshadowed by heated political debates over the state's response to the outbreak, and the overall mortality statistics compared to other countries. Perhaps for many of us, the numbers stay that way—just numbers. But the loss of human life should never be framed by mere statistics. Yes, they are data. But they are also people with inherent dignity.
Between those two unexpected deaths were more cases which hit close to home (at times, literally). An elderly neighbor passed away from the virus, sparking even more uncertainty in our household because of its proximity. A few blocks away from our house, a doctor also tested positive, one of many healthcare workers who contracted the virus from a patient who had lied about their travel history. Finally, Tita Evelyn, a close friend of my mother, had to be rushed to the hospital as her condition turned for the worst. Before the lockdown, she had complained of body weakness and tiredness. She was rushed to the emergency room on the same week as Tita Annie's confinement. Tita Evelyn didn't make it either. She died a week before Tita Annie, and before she got the results of her COVID-19 test. She tested negative.
Death is a huge blow to loved ones, no matter the circumstances. In this time of a pandemic, losing family or friends, whether to the coronavirus or to other causes, is different, perhaps even more painful. At a moment when most people yearn human touch—a tight embrace, a pat on the shoulder, a rub on the arms—touch itself has been removed. Grief has often been abbreviated. The consolation of a wake, and the momentary closure of a funeral, have been put on hold. Condolences are all digital. For those who lost loved ones to the virus, there is the anxiety of having been infected. For the families left behind by those who did not die because of COVID-19, there's the pain of wishing they had known earlier, and perhaps begged the doctors and nurses to allow them one final embrace.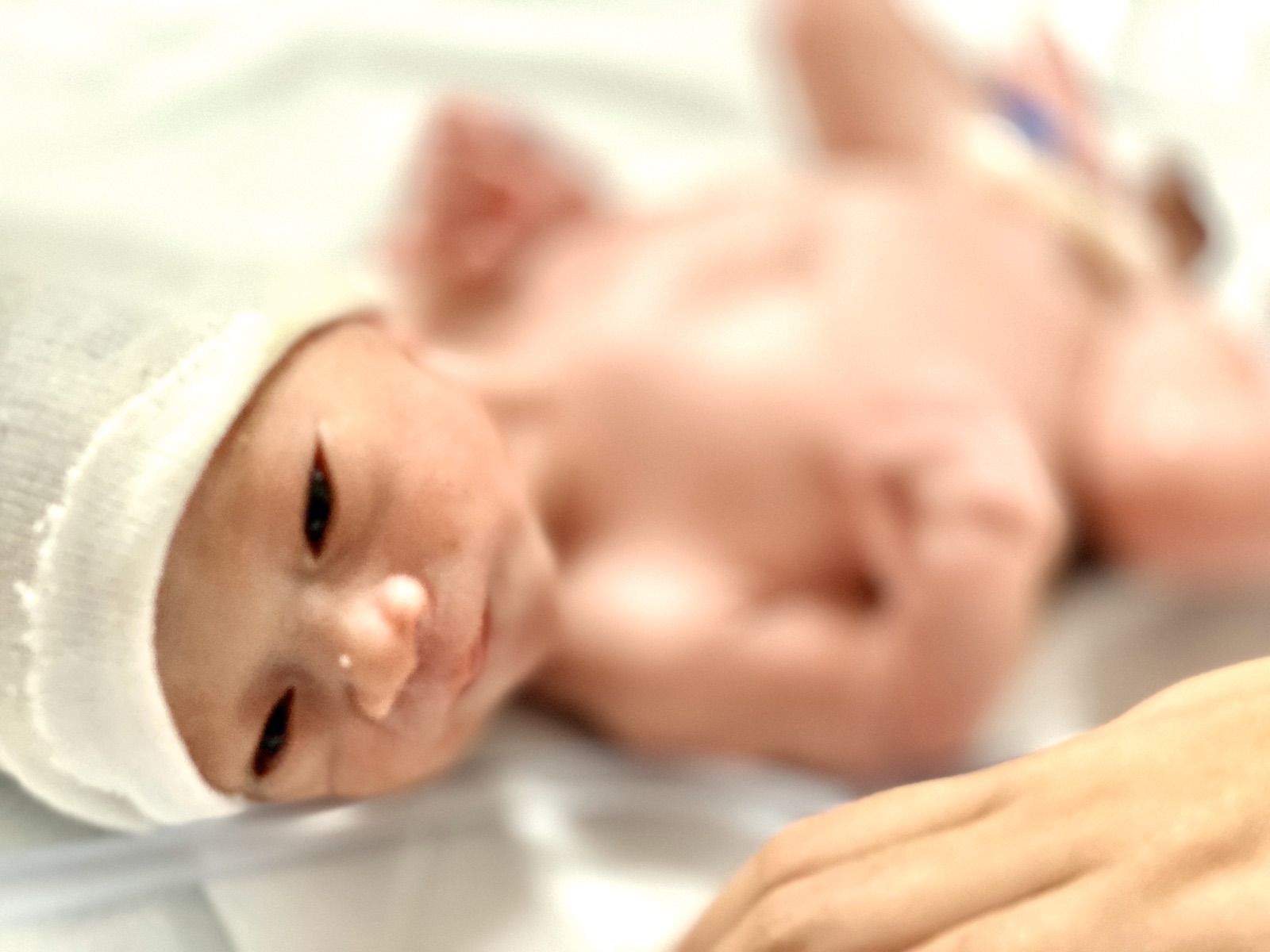 Yet amidst the unprecedented challenges of this health crisis, a light. Last March 27, during the days between the deaths of our family friends, we welcomed a new member of our own family. Nathan Mari—my eldest brother's second son; my second nephew. It was a peculiarly surreal moment, to have this new life born in a seemingly hostile world. It was worrying too, since my brother and sister-in-law had to be admitted in a hospital that had taken in a number of COVID-19 cases. Will they be safe? How will they quarantine themselves? Questions and uncertainties lingered for several days, mixing with the wafting scent of death and discouragement. But more powerfully, there was joy, like riding the crest of a wave excited to reach the shore. Finally, there was hope.
People often say that the children are our future. The next generation is our hope. These ideas have never been truer than when you welcome new life amidst a global contagion. To see my nephew's tiny face, closed eyes, and little fingers, albeit only via a video call, injected a rush of hope when hope was running dry. Life begins. Life moves forward. Life demands hope. And life, so vulnerable yet so valuable in its infancy, inspires you to protect it and live for it. For my parents, the uncertainty that the pandemic has brought has been tempered by a will to survive, fueled by the desire to see their second grandson and carry him in their own arms. For many of us, the losses we tried to make sense of were somehow comforted by the soothing balm of an infant's innocent smile, and of stories of survival. The doctor in our neighborhood survived. Family members of confirmed cases in our community were not infected. Mark—Tita Annie and Tito Lenny's youngest—eventually recovered.
Hope is not a saccharine optimism that is blissfully ignorant of reality. In fact, hope presupposes the acknowledgement of reality. And in the context of the new 'normal' lives we lead, the unavoidable questions about death should be the source of a deeper experience of hope. Yes, we must allow ourselves to grieve. We must remember that behind mortality rates are real people. And we must remember that behind the temporary restrictions that have been imposed on our liberties, we are even freer to hope that we can one day do what is dangerous now—a tight embrace to our loved ones, an affectionate kiss to our parents and children, dinner with family and friends, a loving peck on the cheek of a newborn baby—will soon become a reality. As I see it, this pandemic has become a setting for hope. Isn't it only after tasting the bitterest food do we come to appreciate the sweetness of life?
Laura Kelly Fanucci, an author residing in Minnesota, wrote a poem about the coronavirus that went viral. It came to her, as she explains, while she was awake in the middle of the night tending, coincidentally, to her 5-week-old newborn. Indeed, the newness of life has always been a source of vigor, strength, and inspiration—of hope.
"When this is over,
may we never again
take for granted
A handshake with a stranger
Full shelves at the store
Conversations with neighbors
A crowded theatre
Friday night out
The taste of communion
A routine checkup
The school rush each morning
Coffee with a friend
The stadium roaring
Each deep breath
A boring Tuesday
Life itself.
When this ends,
may we find
that we have become
more like the people
we wanted to be
we were called to be
we hoped to be
and may we stay
that way–better
for each other
because of the worst."
*Some names and identifying details have been changed to protect the privacy of individuals.
By Josemaria Bassig