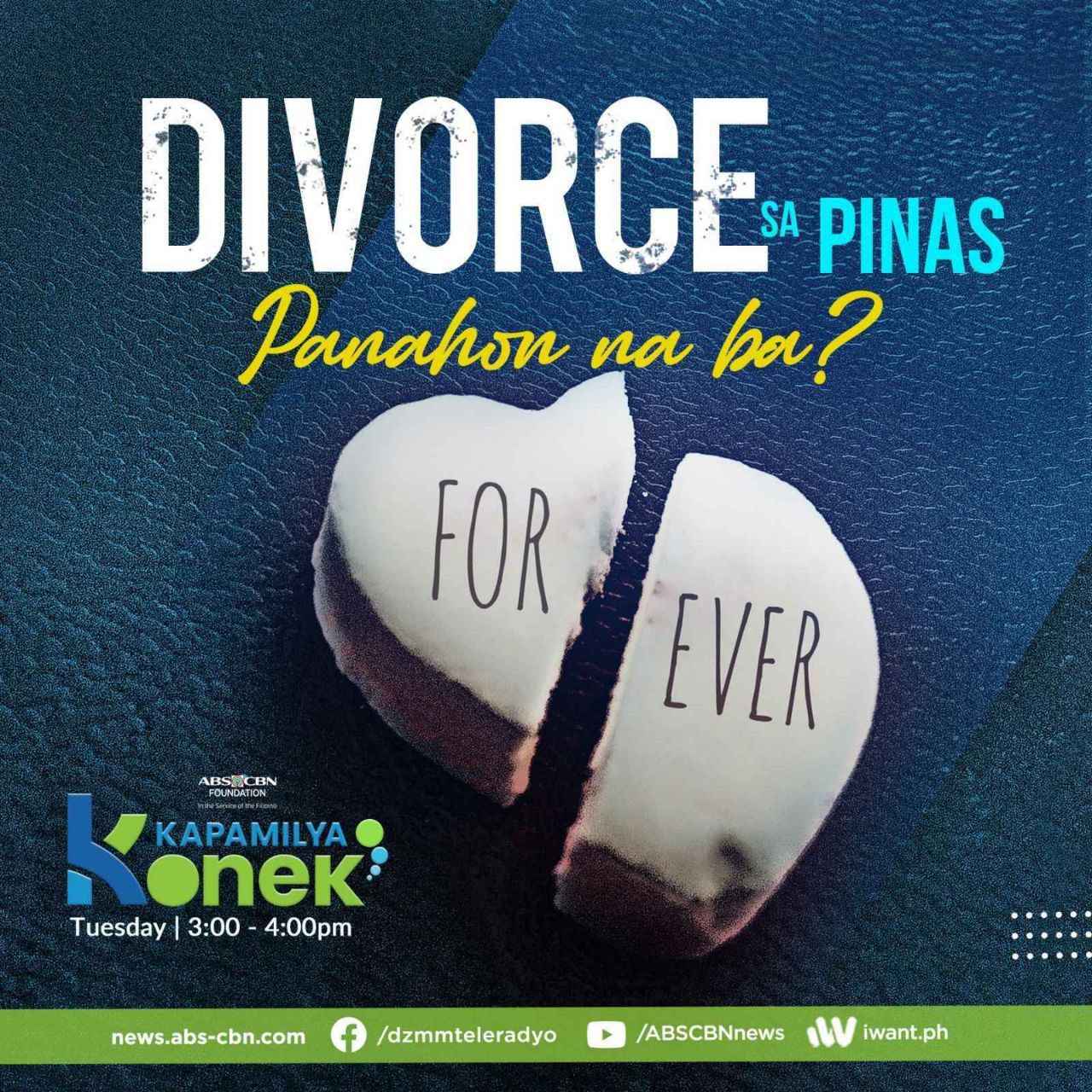 Alliance for the Family Foundation Philippines, Inc. (ALFI) Senior Vice President Eileen Z. Araneta will be interviewed about the many harms caused by DIVORCE during ABS-CBN's Kapamilya Konek on Tuesday, 28 September 2021.
The program airs from 3:00 pm to 4:00 pm. Representative Edcel Lagman is scheduled to speak for those in favor of divorce at 3:00 p.m.
Ms. Eileen Z. Araneta will be interviewed at 3:30 p.m.
Produced by the ABS-CBN Foundation, Kapamilya Konek aims to connect Filipino families to experts and resources that would add value to their lives. The program is hosted by Jing Castaneda and Dr. Luisa Puyat.
You may watch both interviews through the following channels:
Cable TV
The Filipino Channel (TFC)
Sky Cable Channel 26 and other Cable providers
Mobile Applications
ABS-CBN Radio Service App
ABS-CBN News
App Live Stream
www.iwant.ph (IWantTFC)
www.news.abs-cbn.com (ABS-CBN News)
fb.com/dzmmteleradyo (DZMM Teleradyo)
fb.com/kapamilyakonek (Kapamilya Konek)
fb.com/abscbnfoundationinc (ABS-CBN Foundation)
youtube.com/abscbnnews (ABS-CBN News YouTube)
In light of the discussion on the unnumbered bill in substitution to House Bill Nos. 100 and 2263 entitled "An Act Instituting Absolute Divorce and Dissolution of Marriage in the Philippines" and House Bill No. 838 entitled "An Act Introducing Divorce in the Philippines", ALFI also recently prepared a position paper in opposition to these bills. You may download a complete copy of the material here.
We count on your support and prayers for the meaningful discussion of the issue at hand and the successful outcome of ALFI's media guesting.
Thank you.