Catechesis on Contraception
By: Roberto Latorre
In 1968, Pope Paul VI upheld the teaching, for many centuries maintained by all Christians, that contraceptive practice was a grave moral evil. He issued the encyclical letter Humanae Vitae (HV) ("On the Transmission of Human Life") aware of the serious opposition it would meet up with in a highly secularized world. Some other Christian communities had already bent over secularizing pressures and had publicly announced its change of moral position. Many Catholics, including a group of experts that the Pope had consulted, recommended and expected that the Pope would follow suit. But he did not.
 As the Vicar of Christ on earth, with the responsibility incumbent on the successor of St. Peter, Pope Paul VI, as other Popes had done in the past on similar moral and doctrinal issues, had to uphold the moral truth that "each and every marriage act must be open to life."(HV, 11) At that time, Pope Paul VI seemed like a lone "voice crying in the wilderness" (Mc 1:3) in the climate of sensuality and hedonism that was being spread by the so-called "sexual revolution."
Indeed, the years that have passed since Humanae Vitae have coincided with the general breakdown in morals associated with the sexual revolution. This revolution has made steady progress, from the free love practiced by isolated hippie communities in the nineteen sixties, to the ongoing gay movement seeking to normalize homosexual "marriages" and to the different social engineering attempts to legislate sexual promiscuity. At present, the sexual revolution is taking a toll on human society in the form of increase in pornography, promiscuity, marital infidelity, divorce, abortion, sexually transmitted disease, and unhappiness in general.
 We are witnessing a progressive reversal of values in the fields of human sexuality and family life. The true experience of love is confused with lust. If a child is born out of wedlock, he is called a "love child"; and the child who is a product of the conjugal love of spouses, in contraceptive mentality fashion, is considered a "mistake." Sex is treated as a plaything, an object of recreation, engaged in for pure pleasure. It is something casual; commitments destroy its fun.
Download the full Catechesis on Contraception in the following formats:
Catechesis on Contraception in PDF
Catechesis on Contraception in Mobi
Catechesis on Contraception in ePub
Mifeprestone: a Pill That Kills
A Battleground in the War on Women
By Denise J. Hunnell, M.D.
(Zenit.org) – I started to feel pain in my abdomen unlike anything I had ever experienced. Then the blood came. It was gushing out of me…I sat there for hours…bleeding, throwing up into the bathroom trashcan, crying and sweating.
These are the words of Abby Johnson, former Planned Parenthood clinic director and now pro-life activist, describing her abortion using the drug RU-486, also known as mifepristone. She recovered from this horrendous ordeal after eight weeks of severe pain, bleeding and exhaustion.
Unfortunately, her experience is not unique. Even the National Abortion Federation, a pro-abortion advocacy group, admits that such side effects are the rule, not the exception, for abortions using mifepristone, commonly also referred to as medical abortions. Nausea, severe pain, heavy bleeding, diarrhea, fever and chills are part of the process. The known but less universal side effects are bleeding severe enough to require a blood transfusion, infection and/or death.
This brutal option for first trimester abortion was developed in France in the 1980s. It works by blocking progesterone, a key hormone that maintains the lining of the uterus to support the developing fetus. In 2000, the Food and Drug Administration (FDA) authorized the use of mifepristone in the United States under a fast tracked approval process normally reserved for unique life-saving therapies. This allowed the marketing of mifepristone without holding it to the usual standards of safety and efficacy. South Carolina Senator Jim DeMint soundly criticized the process:
Defining pregnancy as a life-threatening illness was a thoroughly political, not scientific, decision. Any reasonable person committed to protecting the health and safety of women should conclude that the approval process for RU-486 deserves an independent review.
Such critiques notwithstanding, there continues to be an expansion of the availability and utilization of mifepristone. The 2008 Center for Disease Control (CDC) surveillance report on abortion indicates that 14.6% of abortions were medical abortions, meaning they used mifepristone. This is in comparison to 3.4% of all abortions in 2001, the first full year after the FDA approved RU-486. By April, 2011, the FDA reported 1.52 million women in the United States had chosen to abort their children using mifepristone. Internationally, the use of mifepristone is also expanding. The United Kingdom Department of Health reported in 2009 that 40% of all abortions performed in England and Wales were accomplished using mifepristone. In Scotland, 80% of abortions done prior to nine weeks gestation and 74% of all abortions use mifepristone. Mifepristone is widely used throughout Europe with the exceptions of Ireland and Poland. It is also used extensively in Australia, New Zealand, India, China and Taiwan.
With nearly two decades of worldwide use of this abortion facient drug, what do we know about the safety and longterm effects of mifepristone? In the United States, the FDA post-marketing report of adverse events associated with mifepristone had 2,200 cases of significant side effects including blood loss requiring transfusions, serious infections, and death. It is important to note that reporting of these adverse events is entirely voluntary so they do not represent a comprehensive documentation of bad outcomes associated with mifepristone. Fourteen deaths in the United States have been linked to mifepristone. The FDA has also received reports of five mifepristone-related deaths in foreign countries. Half of these deaths were related to severe infections. In fact, of the 256 cases of mifepristone-related infections reported to the FDA, roughly 20% were deemed severe because they resulted in death, hospitalization for two or more days, or required intravenous antibiotics for at least 24 hours. A correlation between mifepristone use and infections has been detailed by Dr. Ralph P. Miech, Professor Emeritus at Brown University School of Medicine, who published an article in the Annals of Pharmacotherapy postulating that the immunosuppressant properties of mifepristone contributed to the development of septic shock in women who underwent a medical abortion.
An extensive review of adverse effects of mifepristone users in Finland was published in the October 2009 issue of Obstetrics & Gynecology. The authors reviewed the medical course of 22,368 women who underwent a medical abortion with mifepristone and 20,251 women who underwent a standard surgical abortion. The complication rate was four times higher among women who used mifepristone. A significant finding in this review was that 6.7% of women who underwent a medical abortion required further treatment because they had an incomplete abortion. This means they did not completely expel the fetus and placenta. Failure to remove this retained tissue can result in septic shock and death.
The incidence of incomplete abortion was even more pronounced in a Chinese study of mifepristone use. Published in 2011 in the Archives of Gynecology and Obstetrics, this study found that 20% of medical abortions required subsequent surgical intervention because of retained fetal tissue.
In addition to the risks of severe hemorrhage, retained fetal tissue, and life-threatening infections, a medical abortion can obscure the presence of an ectopic pregnancy, a pregnancy located outside the womb. There were 58 cases of mifepristone use with an ectopic pregnancy reported to the FDA, including two deaths. An ectopic pregnancy is a contraindication for medical abortion, but the prescribing guidelines for mifepristone do not include the routine use of ultrasound, which is the only way an ectopic pregnancy can be excluded. Unfortunately, the cramping and bleeding expected with mifepristone mimic the signs and symptoms of a ruptured ectopic pregnancy. This causes women with undiagnosed ectopic pregnancies who use mifepristone to delay seeking emergency treatment and risk death.
Clearly the potential for life-threatening complications underscores the need for mifepristone to be used under close medical supervision and with comprehensive medical follow-up. Yet this is exactly the opposite approach taken by Planned Parenthood and others seeking to make abortion more available. The National Abortion Federation reports that 87% of all counties in the United States have no abortion provider. Therefore, Planned Parenthood and other abortion advocates are seeking to bring abortion to these counties via "telemed abortions." In this controversial procedure, a nurse or other midlevel medical practitioner examines the patient. After the initial examination, a doctor conducts a video interview of the patient, then presses a button which remotely opens a drawer containing the mifepristone and so that the patient may self-administer the mifepristone. Obviously, the doctor providing the medical abortion does not intend to deal with the potentially lethal consequences. The local medical facility and physicians that do not provide abortions are left to care for the patient with complications brought on by a medical abortion initiated by a doctor that may well be hundreds of miles away. Fortunately, five states (Arizona, Kansas, North Dakota, Nebraska, and Tennessee) have banned telemed abortions. Hopefully, more states will join them in preventing what has been termed "hit-and-run" abortions.
The loss of 1.5 million children in the United States alone through medical abortions is an unspeakable tragedy. This tragedy is compounded when the mothers of these children suffer and sometimes die from a medication that Planned Parenthood claims is natural and makes an abortion more akin to a miscarriage. The bypassing of normal FDA clinical safety trials for RU-486 and the advancement of telemed abortions in spite of the real risk of deadly complications make it clear that the abortion industry is more concerned with its own profits than it is with the health and welfare of women. Those who promote abortion, whether surgical or medical, are waging the real "war on women."
This article appeared on Zenit.org and is reprinted with permission.
Denise Hunnell, MD, is a Fellow of Human Life International, and writes for HLI's Truth and Charity Forum.
http://www.hliamerica.org/truth-and-charity-forum/mifeprestone-a-pill-that-kills/
BIRTH CONTROL
Contracepting America: the real war on women
Catholic institutions are suing the Obama administration over its contraception mandate. A Catholic priest explains why the Church opposes the pill.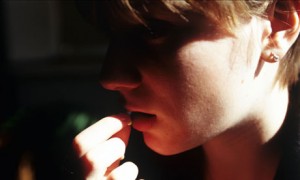 Last month dozens of Catholic institutions in the United States filed a lawsuit against the Obama administration, challenging the constitutionality of its contra
ception mandate. There can be little doubt that requiring employers to provide a drug that violates their conscience is against the First Amendment. It violates one of the main reasons for the founding of our country: religious freedom.
But the underlying problem is far deeper than a constitutional or historical issue. The fact is that the federal government has absolutely no right to mandate a drug that is really not a health benefit for anyone, but a health danger — for the woman, and certainly for the little human life inside of her.
The truth is that the contraceptive pill actually alters a human organ and destroys its natural function within the reproductive system of a woman. It is completely different from cancer treatment, or medicines for bodily diseases. It is not medicinal, or health-giving. Other drugs exist to restore or strengthen the organs of the body, or eliminate a toxic element. Not so the contraceptive pill.
Though in the past contraceptives were prescribed for regularizing women's cycles or other purposes, there are now other medicines available which are just as effective. Certainly some women, for good reasons, may wish to avoid pregnancy. But there are natural and far safer ways to do this today than using contraceptives.
It's a medical reality that many contraceptives carry serious health risks for women, including hormonal imbalance, future sterility, high blood pressure, depression, and cancer. Even worse: if the pill does not prevent conception, it aborts any developing human life by hardening the uterine wall.
That makes it a killer as well.
The real problem occurs when people (both women and men) consider pregnancy itself to be a disease, particularly if it is unwanted. Though health issues may be involved, pregnancy is not a disease, and to consider it as such is a very deformed and frightening way of thinking.
In light of the above, how can it possibly be construed that contraception is a "preventive service for women" or a health benefit to be guaranteed by insurance policies? The real answer is that contraceptives should not be included in any insurance policy; they only harm women.
But the issue goes still deeper. The pill has been undermining our families and society since its widespread introduction in the 1960's, and even earlier. By separating the use of sex from its natural purpose — the union of male and female within marriage, open to love and open to life — our country has been poisoned, and continues to be so. When sex is pursued only for pleasure, separating it from its unitive and procreative nature — men and women are deeply hurt, both psychologically and often physically.
As Pope John Paul II stated in his document on the family, writing for everyone, Catholics or not, contraception is really a falsification of love between a man and a woman. It is not a complete gift of oneself to the other, the union in one flesh. It is really a kind of holding back (see no. 32 of his Apostolic Exhortation on the Family, 1981). Pope Paul VI in his encyclical Humanae Vitae (1968) prophetically stated that contraception would have disastrous effects for all of society. His words have come true in our country and in much of the world.
By seeking only the pleasure of sex without its natural consequence, a deadly mentality has permeated American life. And the victims have mostly been women: their dignity and their freedom have been manipulated, now that sex is meant only for pleasure. It's a win-win situation for the selfish male. It's a no-win situation for the female, since she is left with the serious health risks that the pill gives, and if she does get pregnant, she is left with the awful temptation to abort her baby.
I doubt that any woman, deep in her heart, believes that the pill is somehow "liberating" her.
It is true that the male contraceptive — so far, only the condom (no large doses of synthetic hormones for men, despite much talk) — usually does not have any harmful health consequences for the man. Its worst consequence is the negative effect it has upon his character and manhood. In a great many cases condoms only increase a man's lust and irresponsibility.
With the 1960s sexual revolt (a more accurate word than revolution), fornication became rampant among young people, and continues to be so on many college campuses today. It has produced a mentality of "me first" among young people, a lot of sexual manipulation, and many diseases. Statistics also show that cohabitating couples have a reduced chance of entering and maintaining a stable marital relationship.
And within marriage itself, it's hard to imagine how the pill or the condom can really help couples in their relationship. Besides preventing them from sharing marital love in a complete and natural way, contraceptives set up psychological barriers of selfishness and withdrawal between husband and wife. The huge increase of divorces and marital alienation in the U.S. over the past fifty years is in direct proportion to the use of contraceptives in marriage. This is perfectly logical, since contraceptive sex is really a form of mutual masturbation, and does not produce true unity between the spouses.
But the widespread use of contraceptives has done even more damage. It has gotten to the point of legitimizing sexual relations between persons of the same sex. Since sex is considered something for pleasure only, eliminating any possibility of having children, why shouldn't gay men and lesbians be allowed to have a pleasure similar to that which contracepting couples experience? Logically, you could argue — as the gay lobby has successfully done and convinced many people — that gay s-e-x and gay marriage are human rights, and that it is discrimination to deny them the same rights as heterosexual couples have.
Even in economic terms, the price of contraception has been devastating to this country: diseases that have cost billions of dollars, millions of divorces and broken homes with very traumatic effects on children, millions of lives destroyed through legalized abortion — which underwrites the anti-child nature of contraception. In strictly financial terms, the effect of so many children being eliminated has deeply crippled the U.S. economy, as well as the economy of Europe where contraception is also widely used.
One need not be a brilliant economist to realize that without young people there are neither consumers, nor a growing work force. The economy becomes stagnant, or must rely on foreign workers instead. We are left with an aging population that has fewer and fewer young people to support it, or to pay for its own social security.
A little known fact, rarely reported in the media, is the negative effect that contraceptive waste is having on the environment. The earth's water is being continually contaminated by the huge amount of pill-produced estrogen through the excretions of millions of women. It has affected the life of marine animals, and of course, the life and health of human beings who drink water that has been contaminated.
All of this has amounted to one fact, and the title of this brief article: Contracepting America. You can see why the Catholic Church is opposed to contraception. Every right-thinking person with a conscience, Catholics or not, should know that it is a poison, both physical and spiritual.
The real freedom is to be rid of it.
Father Mike Giesler is a priest in Saint Louis, Missouri.
http://www.mercatornet.com/articles/view/contracepting_america_the_real_war_on_women